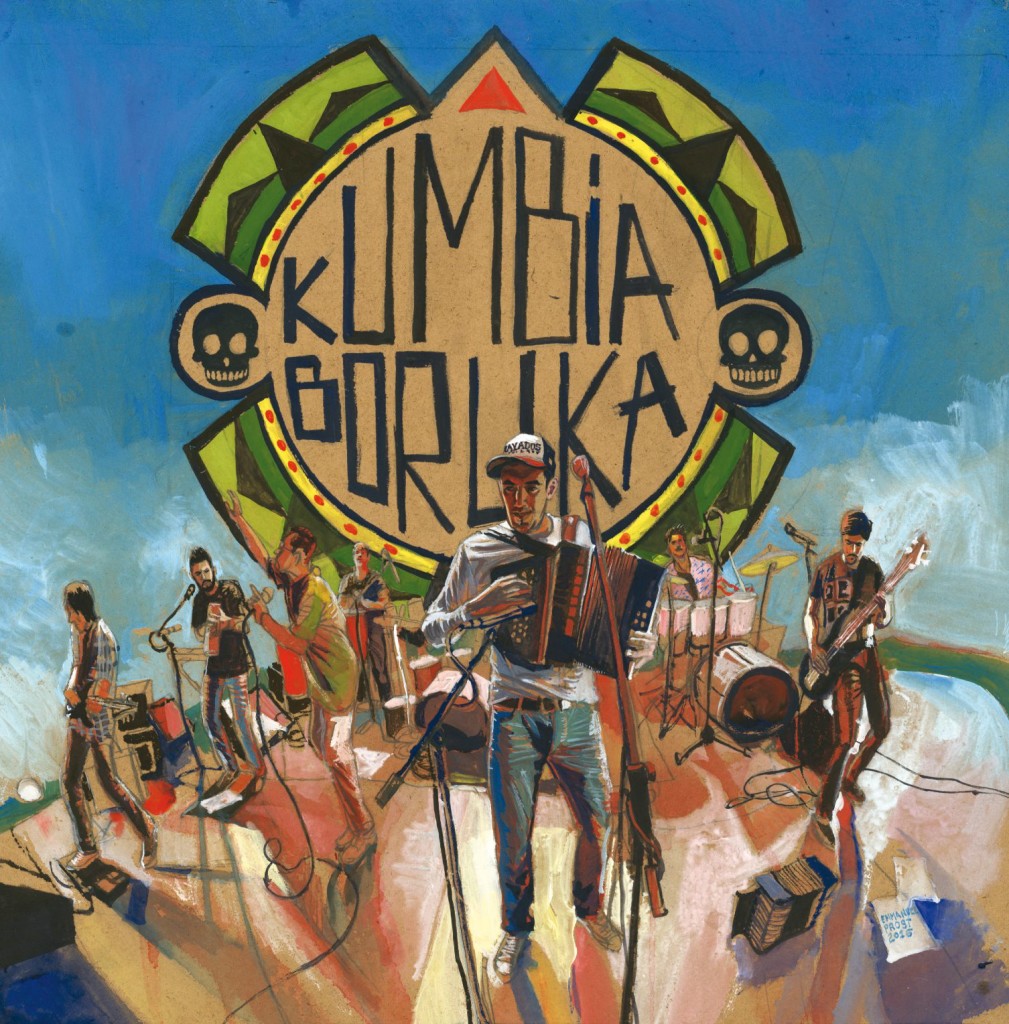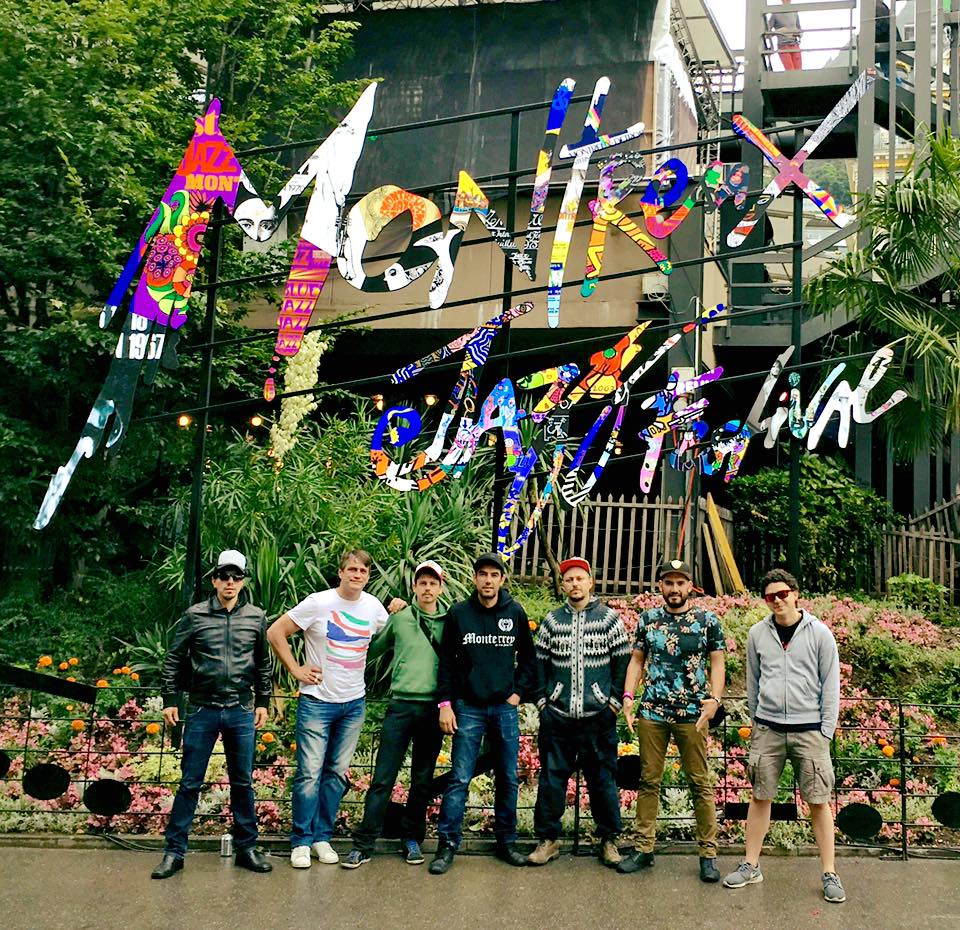 After few world tour (on the congas) with some giants of the Cumbia as the Mexican star Celso Pina, Hernan Cortes creates Kumbia Boruka. He and Celso Pina are both from Monterrey, the cradle of Mexican Cumbia style. Hernan is now the leader of his own band, singing and playing the accordion, accompanied by the singer Bob Sikou.
The songs of Kumbia Boruka reflect a great mixture of compositions and old time classics of the colombian cumbia. The one which was playing in the popular neighborhoods of Monterrey, the mexican megalopolis where Hernan grew up. Put a little touch of reggae music and rock and you will have an idea of the sound of Boruka. Their meeting with the producer Bruno « Patchworks » Hovart gave them the frame of their hybrid and modern Cumbia.
All the musicians of Kumbia Boruka come from the musical area of Cumbia : The modern and singular sound of the Colombian guitarist Andres Segura, the groovy bass of the chilean Rodriguo Bastidas Nunez, the crazy drum of Hadrien Santos Da Silva whom grew up with this music in South-America mixed with the congas of James Stewart, the guijo of Tadeo Cortes (Hernan's brother) and a great horn section provide a solid backing band for Hernan Cortes and Bob Sikou. Their first EP is now ready and will give a big new breath to the Mexican Cumbia !